• our story •
RE: is located two of Kansas City's historical districts, the iconic Country Club Plaza and the historical Crossroads, two of Kansas City's premier shopping destinations. It is a thoughtfully curated retail store of one-of-a-kind pieces sourced by our talented team. And it is the brainchild of husband and wife team, Chrysalyn and Jeff Huff, forerunners in the dramatic revival of Kansas City as a creative destination for home décor and custom made goods.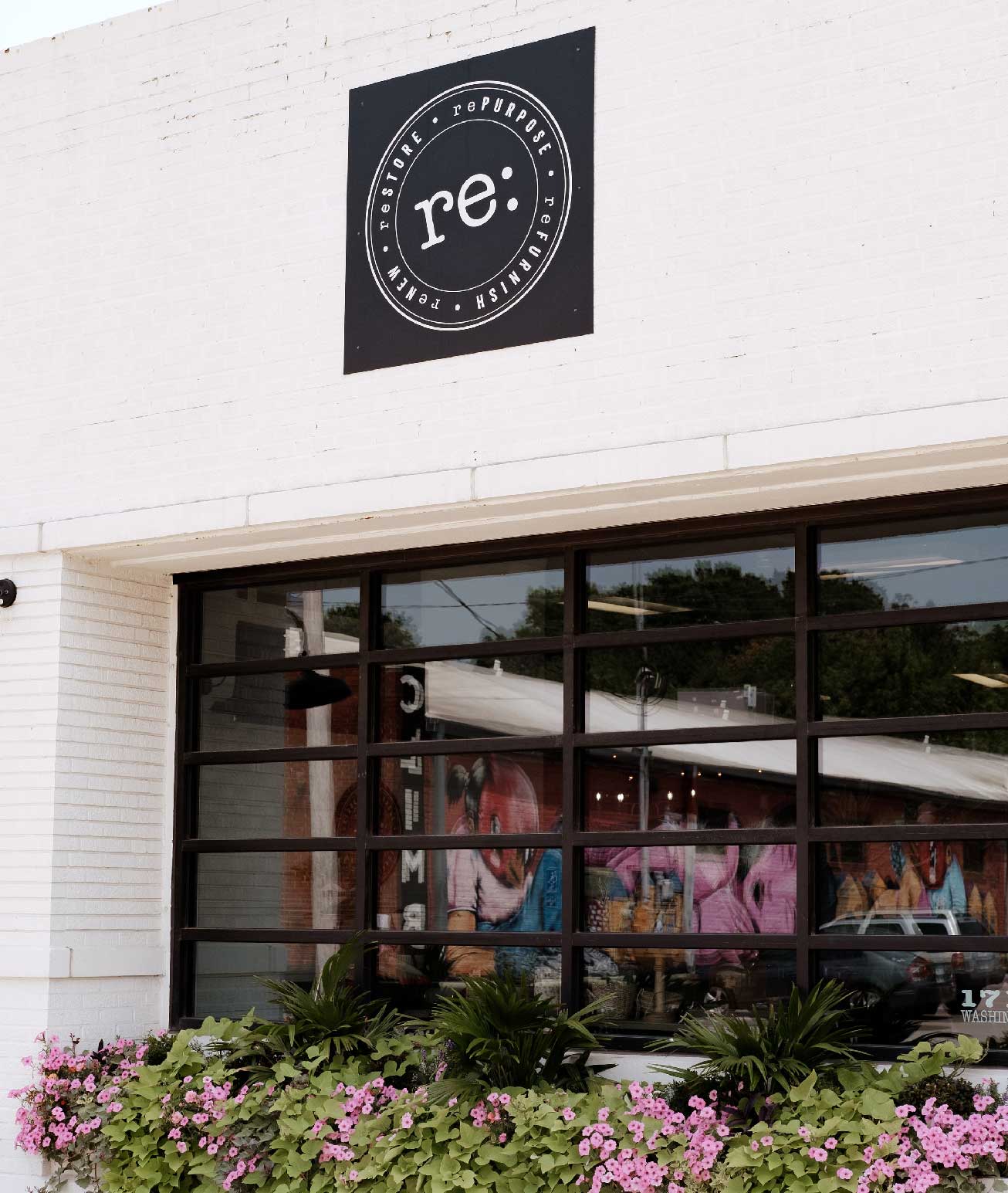 Their first store opening in January 2012 meant transforming an old train dock into a usable retail space. Having sat vacant for years, the Huffs were joined by family and friends as trash, mud, and flood waters were cleared from the space over the course of several, hurried weeks. Still impacted by the flood of '93, the building required the team to haul thousands of buckets of muddy water out by hand. Once emptied, the building's concrete floors and original stone walls were cleaned, embodying the RE: mantra of restore, repurpose, reuse, and renew.

As RE: has grown, it has expanded into other areas of service and products including the launch of sister brand, KC Furnishing Co. The Huff family is proud of this exclusive partnership and the quality of products that perfectly enhance the brand.
Although RE: started as a vintage inspired store, it is not the musty place you may have experienced in your childhood. It's also not only for people with a singular aesthetic. Whether your style leans to mid-century modern, contemporary, farmhouse, or something in-between—you will find something that will add that renew your home and JOY.
meet the team!
Chrysalyn Huff - President of RE: brands

Jeff Huff - KC Furnishing Co.

Josh Huff - Business Development

Elizabeth Brown - Business Assistant
Annie Huff - Design & IG Live
Rachel Huizinga-GM Plaza location
KES Studio - PR (please email for collaborations or interviews)
for PR, please contact us below